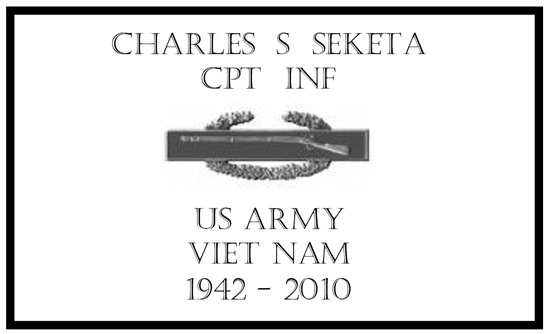 MEMORIAL SERVICES
Memorial services will be conducted at the Maurer Funeral Home, 300 Second Street,
Liverpool, NY 13088.
Calling hours are Wednesday, 3 February from 4:00 PM to 7:00 PM and the service
will be at 9:30 AM Thursday, 4 February at the funeral home.
Burial will be at the Veterans Cemetery in Syracuse, NY.
The family requests that contributions be made to the Military Order of the Purple Heart
instead of flowers.

OBITUARY NOTICE MEMORIAL SERVICES
Transcripts From The Memorial Service
PERSONAL COMMENTS presented by (LT) Charles H. Davis, II
EULOGY presented by (LT) Michael Herber